TOC and Ammonia Removal in Ground and Surface Waters
Ground Effects successfully treated ground and surface waters for many communities in Saskatchewan.
Water for municipal use has a variety of treatment options, however many small towns, communities and villages remain financially restricted in the type of treatment available. Often the ground and surface source waters require minimal treatment to reach water quality criteria, however even minimal treatment can go beyond the ability of the community to pay.
Elevated levels of total organic carbon (TOC) and ammonia are a common issue for waters used by municipalities. An efficient, simple method of treatment would allow many communities to treat their own water with modest investment and minimal operational costs.
The EPT EOX technology can treat wide variety of constituents within water, allowing the water to be deemed safe for drinking.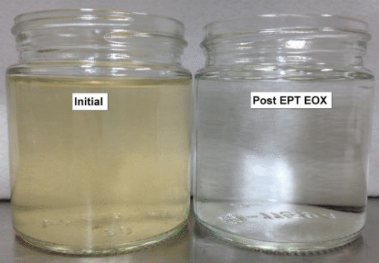 The EPT EOX Results
The EPT EOX treated waters from ground and surface water sources to potable water standards.
Greatly reduces the cost of water treatment
Viable solution for ease of treatment and operation
Allows variable treatment for all aspects of water quality
Small footprint
Low operating costs
| Parameter | Units | Initial | Post EPT EOX |
| --- | --- | --- | --- |
| TOC | mg/L | 15.52 | 3.82 |
| Ammonia | mg/L | 2.73 | 0.04 |
| Iron | mg/L | 2.7 | 0.1 |
Case Study
Sector
Location
Saskatchewan
Key Product
Extracted Contaminants
Ammonia
TOC
Total Suspended Solids
Bacteria
Oil and Grease