Landfill Leachate Treatment by EPT EOX
Ground Effects successfully treated recovered leachate fluid from a landfill operation in Louisiana, USA.
As rainwater infiltrates through landfill waste, it becomes contaminated with dissolved and suspended matter originating from the decomposing waste. The composition of the resulting leachate varies according to the nature of the landfill material which may include biodegradable/non-biodegradable materials, organic and inorganic materials as well as toxic and nontoxic waste.

This waste fluid, called leachate is collected and removed, either disposed off site, or treated on site to discharge criteria. The leachate is often a variable mixture of toxins, resulting in high disposal fees to truck off site, or expensive treatment equipment that requires modifications as the leachate changes over time.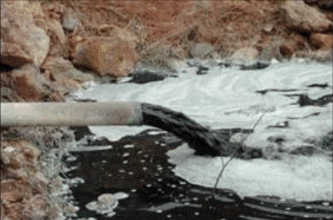 The leachate fluid was treated to discharge standards through the EPT EOX process, as well as advanced oxidation, and filtration. This broad-spectrum treatment was able to reduce or eliminate all toxins of concern including arsenic, hydrocarbons, pesticides and bacteria.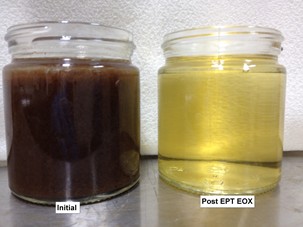 The EPT AEO Results
The EPT EOX treated waters from landfill leachate collection systems
Eliminating disposal costs for contaminated water
Viable solution for the onsite and continuous treatment of contaminated waste water
Following treatment, the cleaned water can now be safely discharged
| Parameter | Units | Initial | Post EPT EOX |
| --- | --- | --- | --- |
| TSS | mg/L | 7500 | 18 |
| Arsenic | mg/L | 1.5 | 0.1 |
| Phenols | mg/L | 0.16 | 0.015 |
| TOC | mg/L | 4200 | < 50 |
| Total Coliform | MPN/100ml | >2420 | 0 |
Case Study
Sector
Location
Louisiana, USA
Key Product
Extracted Contaminants
Total Suspended Solids
Arsenic
Phenol
Heavy metals
BOD