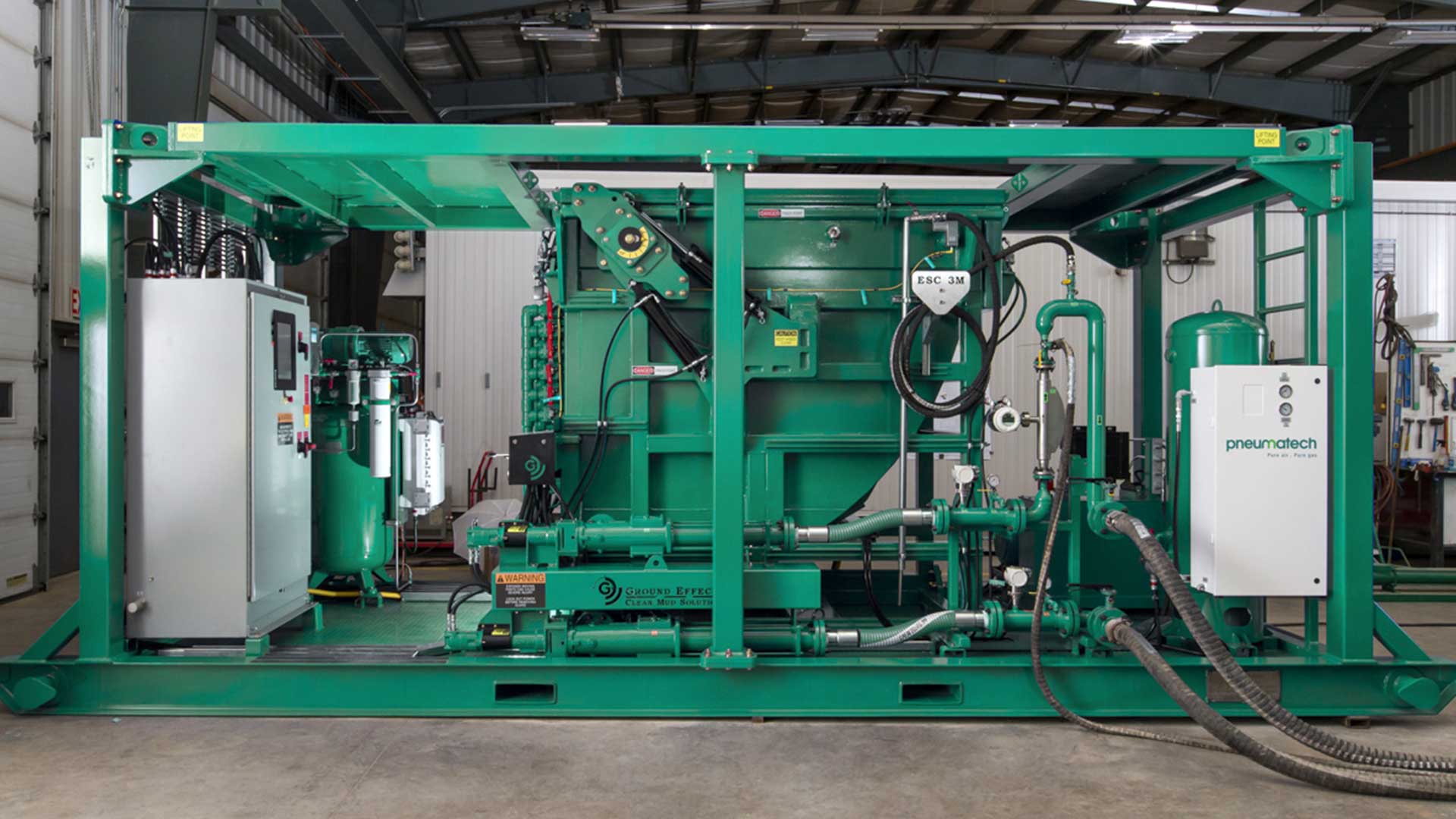 Ultrafine Low Gravity Solids (LGS) Removal System
The ESC is the only process in the world that can remove colloidal solids consistently from Synthetic and Oil-Based Mud (OBM).
Ideal for offshore or onshore solids control on the rig, we get the ultrafines that centrifuges can't. With the ESC system you can program the desired density output to your exact customer density specifications. The result is exactly what you require, with low maintenance and huge savings.
Sean Frisky Introduces the ESC 6M
Applications
Solids control on the rig and spent mud treatment

Removes ultrafines centrifuges can't

Turnkey LGS removal system 
Offshore LGS removal
Onshore LGS removal
The Science Behind ESC
The ESC works on the principle of electrokinetics. Via proprietary coated electrodes, the ESC applies a high voltage electrical field to the Oil-Based Mud. The electrical field destabilizes the molecular bonds between the solids and the oil.
Through the destabilization process, the solids settle out as a result of gravity, and the oil rises where it is skimmed. The process does not use heat or chemicals and has very low energy use (1-2 kW/m3 of fluid processed).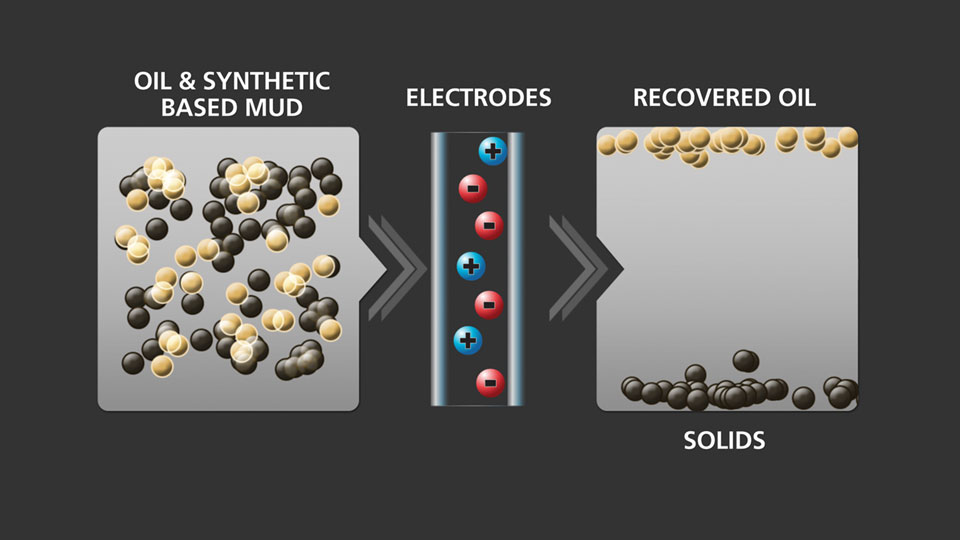 ESC Science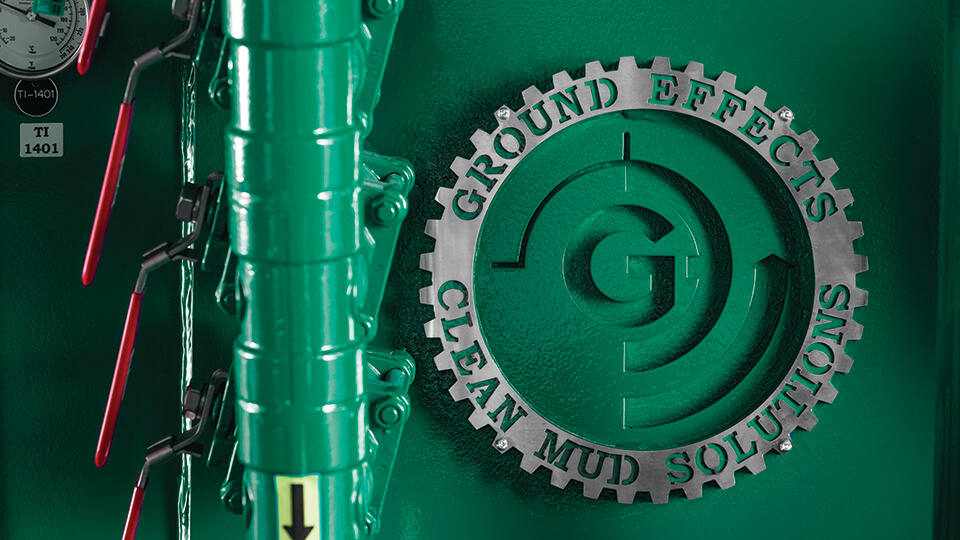 Huge Savings
Save tens of thousands of dollars a day on solids control and waste management, on or offshore. Low maintenance and low consumables only increase your savings.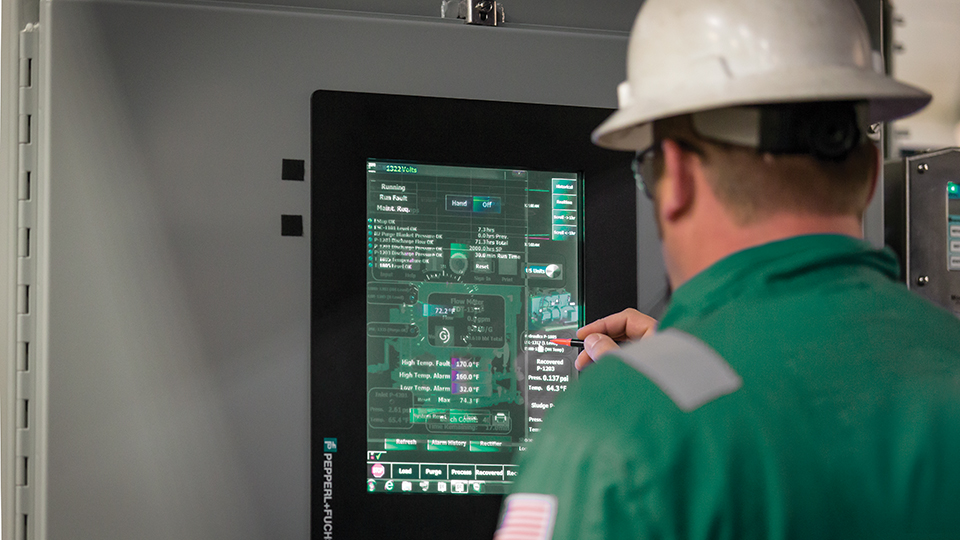 Easy Operation
Simply enter in the Electrical Stability of the fluid and the system automatically adjusts the voltage and amperage to optimize the process. The control package allows the operator to fine tune the machine for desired density output.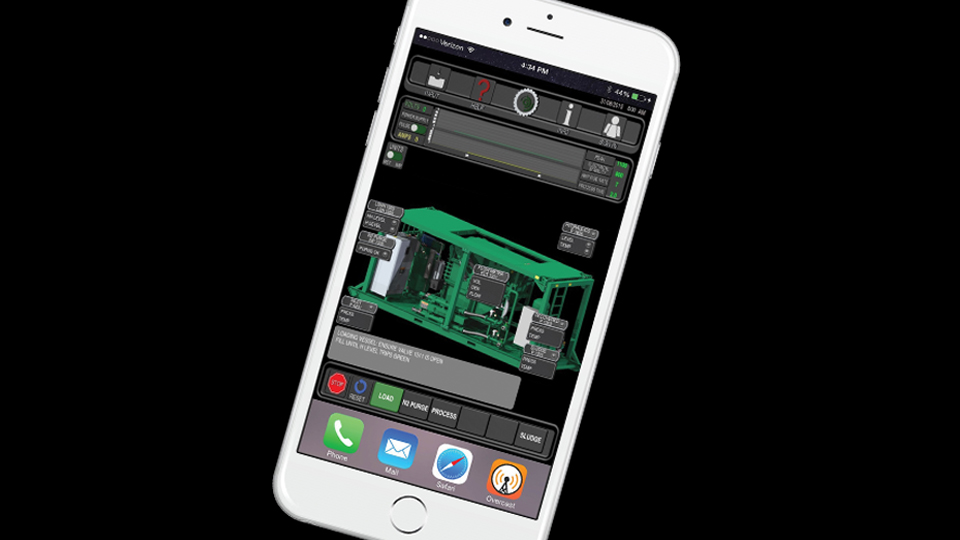 Advanced Optimization
Fine tune or optimize the ESC from anywhere in the world with our smartphone app for Apple or Android. You can set desired density output easily with one touch. Continuous monitoring ensures a consistent and reliable runtime and advanced troubleshooting control.
Desired Output Density
The operator can set the ESC to an exact density output to meet customer requirements. The ESC is fitted with our coriolis meter that measures flow, density and temperature so you know the exact outputs of the system with real-time data on your smartphone or with the Human Machine Interface (HMI).
Technical Specifications
Area Classification: Class 1, Zone 2 (Option: Class 1, Zone 1)
MODEL
 
Height
Width
Length
Weight
Electrical
Batch
Volume
Capacity
10M AXYS
8'4" * (2.540 m)
7'6" (2.286 m)
16'6" (5.029 m)
49,000 lbs (22,226 kgs)
200 AMP, 480 V
10m3
40-200m3/day
6M AXYS
8'4" (2.540 m)
6'10" (2.083 m)
16'6" (5.029 m)
33,000 lbs (14,969 kgs)
200 AMP 480 V
6 m3
24-120 m3/day
3M
8'4" (2.540 m)
6'10" (2.083 m)
10'6" (3.200 m)
17,000 lbs (7,711.1 kgs)
100 AMP 480 V
3 m3
12-60 m3/day
1M
6'0" (1.823 m)
4'6" (1.372 m)
6'0" (1.823m)
8,000 lbs (3,628.7 kgs)
60 AMP 480 V
1 m3
4-20 m3/day
Control Module
Common to all ESC's
6'0" (1.823 m)
3'6" (1.067 m)
7'2" (2.184 m)
3,200 lbs (1,451.5 kgs)
* Lid Removed: 10M AXUS lid needs to be removed to transport in sea containers.
System Characteristics
Characteristic
 
Detail
Loading/Unloading Time
10 minutes
Unloading Auger
Multi-directional Screw
Electrodes
Proprietary Coated Electrods
Electrode Wiper
9,000 Force lbs; 4000 VPM
Electrode Vibrators
9,000 Force lbs; 4000 VPM
Safety
Lid open shut off; low cell pressure shut off safety switch; high tank level shut off; low oil level shut off; high oil temperature shut off; DC rectifier; phase loss; thermal; over voltage trip; over current trip; cleared fuse; excessive program voltage; run dry protection; and high pressure shutdown
Options
Integrated air compressor
Electrical configurations: 380/460/575 VAC – 50/60 Hz
Class 1, Zone 1
IECEx, UL, CSA, CE/ATEX certification
Full electric drive
Controls/compressor/N2/HYD Pack – containerized in NEMA 3R or purged DNV.2.7.1 rated container
Remote telemetry
DNV.2.7.1 rated skid or crash frame